Order bulbs from De Vroomen
Tulip Bulb Order
The order for 2017 has been placed and received.  Check back  August 2018 for the next order.
MPKS is placing a special club order with DeVroomen for tulips, etc. To be part of this club order, the following information should be sent via mail or email to ccebulski@comcast.net.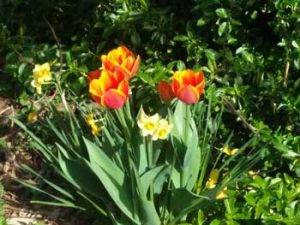 For your order, please include
Your name and phone number.
For each item, please list:
Quantity, part number, description, and price, or you can fill out the  OrderForm2017,  and send it to Charlene.
Depending on the volume of the order, the club may receive a discount. The bulbs will be shipped to MPKS during the month of September.
You may view the catalog online here Landscape_DeVroomen_2017. The pricing information is in the order form . The quantity listed is how many bulbs are in the package. Only whole packages may be ordered. MPKS is not splitting packages.